A Time Warp NYE Bar Crawl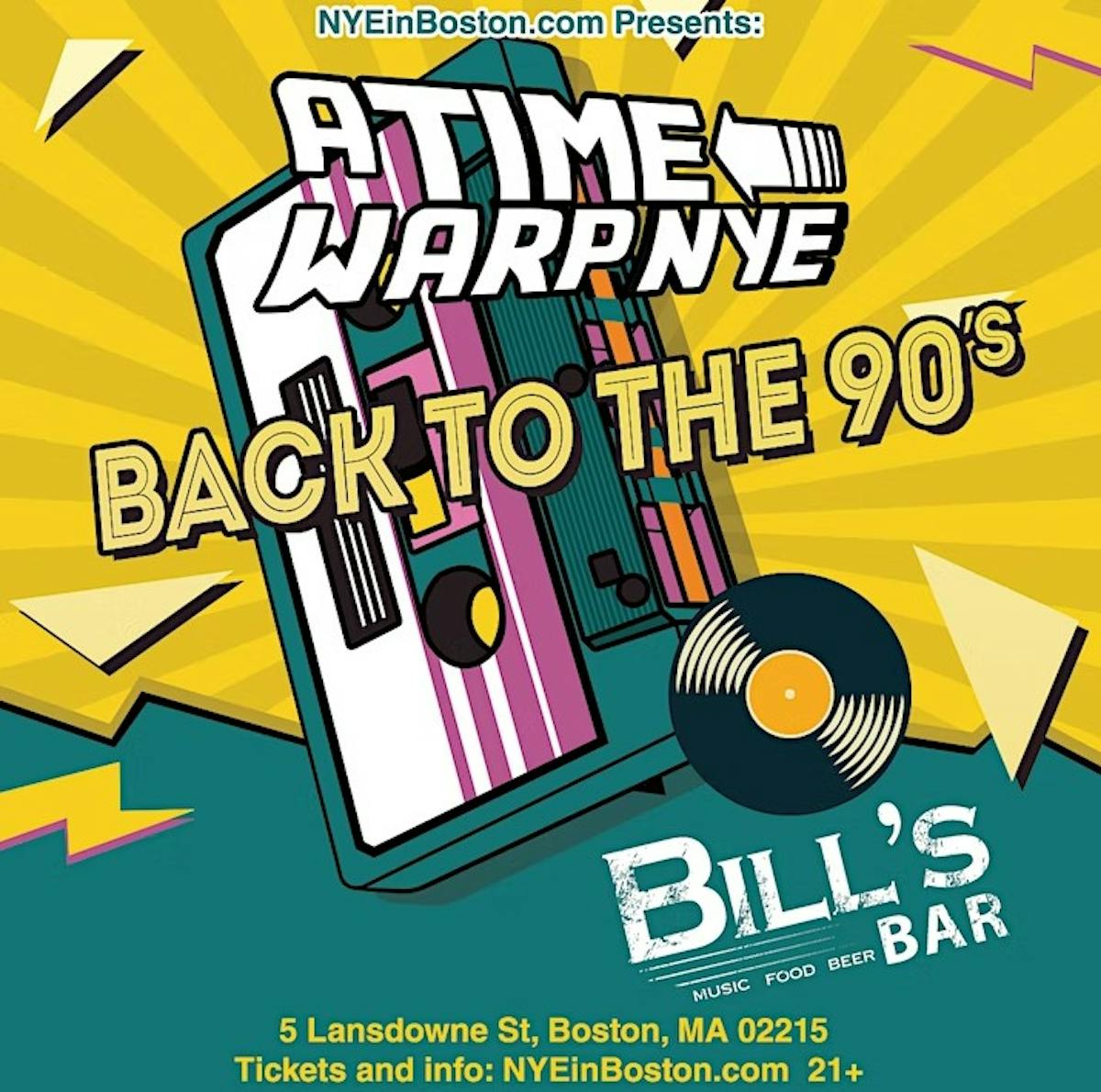 Get ready to travel back in time as Bill's Bar participates in Boston's best New Years' Eve Bar Crawl! With each bar focusing on a different generation of music, you can select your favorite era and dress the part too! Follow along with why you should warp time and choose Bill's Bar as your NYE destination!
Get in The Zone
Before arriving at this '90s-themed NYE party, prepare with your group of friends by building the perfect pregame playlist, give your best shot at 90s trivia, and see who can dress the part the best! We'll provide the music if you play the part! Ensure you arrive early to Bill's Bar and stay, as our screens will provide a front-row seat to watch the ball drop! Don't forget check-in ends at 8 pm; beat the rush and score a ticket that includes free admission to 5 of Lansdowne Street's hottest bars!
What To Wear to a 90's Themed Party
Whether you are dressing your best or want to fully commit to the '90s-themed time warp NYE party. Here are some of our favorite outfit ideas for this NYE bash! While they are now back in style, you can never go wrong with black or red leather pants paired with fitted shirts and big bling! Remember that this era was full of colorful bright tones; stick to those neon colors and make sure your group doesn't lose track of you. Another inspirational group outfit is to hit this bar crawl in matching tracksuits!
90's Music
At this 90s-themed NYE party, we'll bring all of your favorite songs, from groovy dance hits to pop powerhouses and everything in between! Run it back to the 1990s at Bills Bar! Sing and dance your heart out to top 90s artists Snoop Dogg, Britney Spears, Backstreet Boys, and more mixed with today's top tracks. Never miss a beat, and request your favorite songs too! This 21+ event will bring you back to the decade and wish we never left!
Join the Time Warp NYE Bar Crawl at Bill's Bar!
Gain access to the best bars in Fenway for NYE and travel through time by signing up for the Time Warp NYE Bar Crawl! From moving and grooving in the 1970s to the 2010s, you and your party will find all of your favorite eras on Lansdowne St in Fenway! Grab your tickets today and prepare for your best New Years' Eve yet! We look forward to seeing you in the New Year soon!