Crawl-O-Ween Bar Crawl with Bill's Bar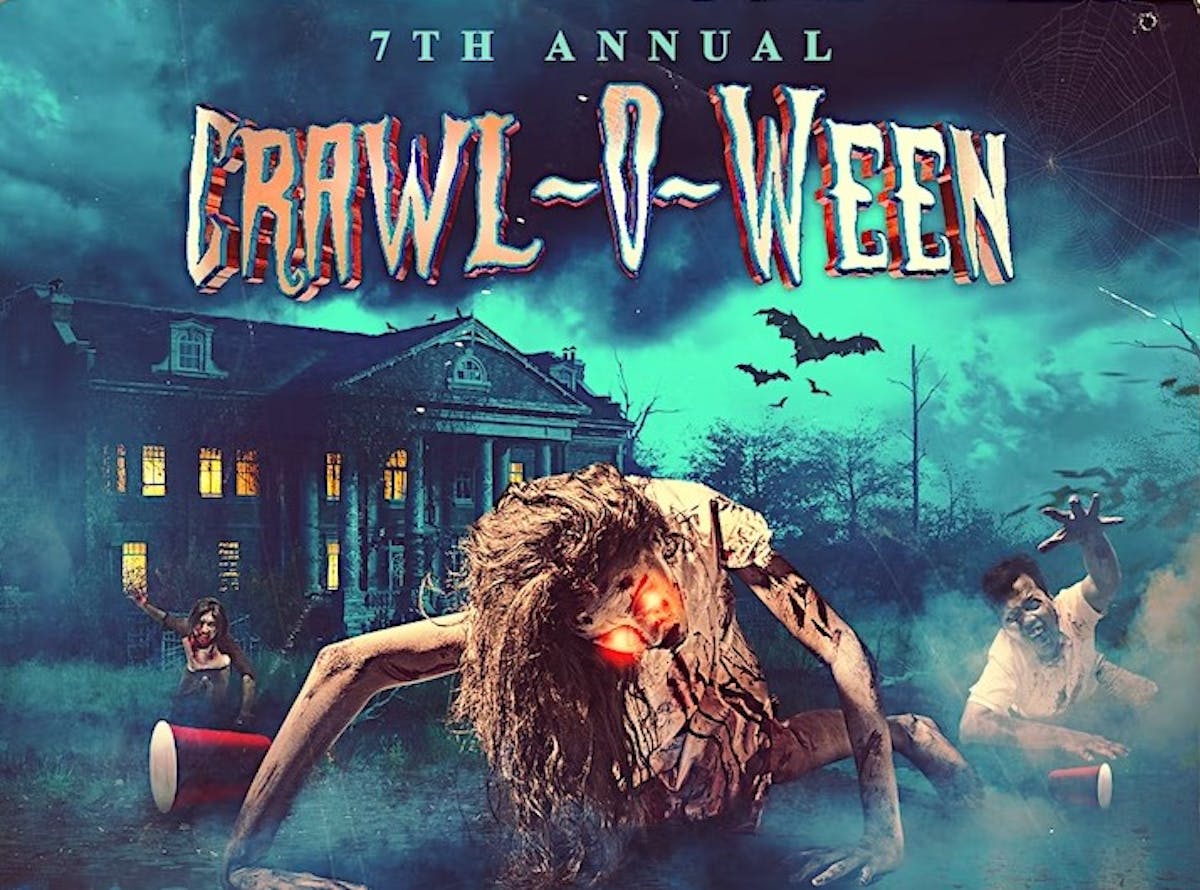 It's back! Boston's Biggest Halloween Bar Crawl! A Halloween weekend full of spooky fun awaits over 5,000 creepy crawlers at some of Boston's spookiest bars.This crawl has something for everyone, so keep reading to discover more!
Frequently Asked Questions
Below are some of the most frequently asked questions in regards to this bar crawl. More of these FAQs can be found by visiting the Eventbrite listing, here.
What Time Is Check-In?
Check-in is from 11am-2pm. Any late arrivals will not be given a wristband, and thus will be denied entry to all participating bars. Get there early!
The Ticket Page Is Confusing. Which Ticket Should I Buy? How Many Should I Buy? What's The Price Difference?
Wherever you want to pick up your all-access wristband is the ticket you should buy! The price difference between tickets is based on how popular a bar is. If a ticket is more expensive it, is because more people have selected it as their first bar, and it is more likely to hit capacity during the check in period. There are group discounts if you purchase with three (3) or more people. One (1) ticket is required per person.
When Will I Receive My Crawl Schedule? Do I Have To Follow It?
Upon checking in, you will take a picture of your suggested crawl schedule at the check in desk. You do not have to follow that crawl schedule. You may visit any bar on the list, at any time as capacity allows. (If 6000 people show up to the same bar at the same time, that bar cannot go over capacity, of course.)
What's To Stop Me From Going To These Bars Without Purchasing A Ticket?
Unlike other crawls around the city, our venues are all 100% exclusive to our crawlers. We are the original Halloween pub crawl in Boston. Unfortunately, there are a lot of scammers who sell fake tickets to our event. There is nothing we can do if you check in with a fake ticket. Please alert us if you see any other events advertising our venues. You must have OUR ticket to gain entry to the crawl.
What You'll Find at Bill's Bar
Bill's Bar is located at 5 Lansdowne St, Boston, MA 02215. If you choose to check in at our location, you won't want to leave! We are nestled in the heart of Fenway, surrounded by other great bars included on this crawl. We will be offering themed drinks for the occasion, in addition to some great music and dancing. Checking in at Bill's Bar is a great way to kick off the spooky festivities.
Contact Bill's Bar for More Info About This Bar Crawl!
For more information on how you can purchase your Crawl-O-Ween ticket to check in at Bill's Bar, please contact our team today! We are more than happy to assist you with any questions you have in regards to this event. Please be sure to stay up to date with other happenings by viewing our page on our website, or by calling (617) 247-1222.