Dive into the Beat: Check out our Monthly Music Line Up!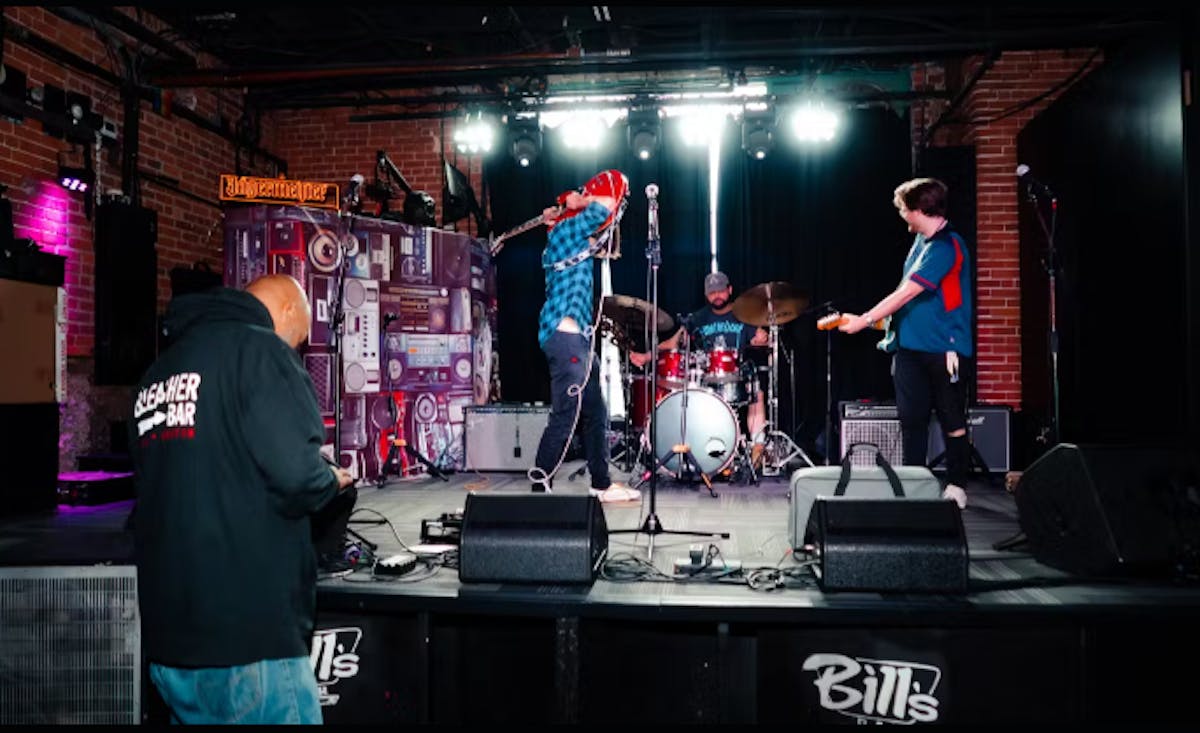 Each week throughout the month, Bill's Bar invites DJs and Musicians to showcase their talents. Whether it be for Breaking Sound on Tuesdays or if they're participating in the weekend music lineup, these talented artists can be found throughout the monthly lineup. Want to learn more? Continue reading this blog post!
Unleashing Talent Every Tuesday: Breaking Sound
Your Tuesdays just got a whole lot groovier! Introducing "Breaking Sound" at Bills Bar in Boston—an electrifying showcase where the hottest emerging artists from Boston take center stage. Every Tuesday from 7 pm to 10 pm, immerse yourself in a musical journey that spotlights the diverse talent brewing in our city.
"Breaking Sound" is more than just a music event; it's a platform for artists on the brink of stardom. Each week, from indie gems to soulful crooners, promises a unique sonic experience. Whether you're a devoted music enthusiast or just looking to discover something new, this weekly event is your ticket to the pulse of Boston's music scene.
Expect an intimate setting where the artists connect with the audience personally. Bills Bar becomes a haven for creativity, fostering an atmosphere where the crowd and the artists become one. It's not just about listening; it's about feeling the city's heartbeat through its music.
Elevating Your Nights: Weekend DJs and Live Music
But the rhythm doesn't stop with Tuesdays. Brace yourself for a dynamic nightlife experience as we bring you Weekend DJs and Live Music every Thursday through Saturday. Prepare to be swept away by the beats, the energy, and the sheer thrill of live performances in the heart of Boston's entertainment scene.
Thursday Vibes: Setting the Tone
Kickstart your weekend early on Thursdays with our talented DJs or Live Music lineup. From chart-topping hits to underground beats, our DJs and Musicians curate a sonic journey that transcends genres. The ambiance at Bills Bar transforms into a pulsating dance floor, setting the tone for an unforgettable night out.
Friday Night: Live Bands and DJs Take the Stage
As the workweek winds down, our Friday nights heat up with live bands and DJs taking the stage. Experience the raw energy of talented musicians and DJs unleash their prowess, covering your favorite tunes and delivering original compositions that will leave you craving more. It's not just a night out; it's a music extravaganza that elevates your Friday escapades.
Saturday Fever: DJs and Bands Unite
Saturdays at Bills Bar culminate everything you love about the weekend. Fusing live bands and DJs creates an eclectic soundscape catering to diverse tastes. Whether you're in the mood to sway to live melodies or lose yourself in the beats spun by our DJs, Bills Bar is the place to be.
The Total Experience: Drinks, Dancing, and Unforgettable Memories
Complement your auditory delight with our fantastic drinks as the music fills the air. Our bartenders craft signature cocktails and pour your favorite spirits, ensuring your night is as smooth as the melodies surrounding you.
Dance the night away in the city's heart, surrounded by fellow music enthusiasts and a vibe that resonates with the soul. Bills Bar isn't just a venue; it's a destination where music and memories intertwine, creating a tapestry of experiences that linger long after the night has ended.
Join Us for a Sensational Weekend!
Are you ready to make your weekends extraordinary? Join us at Bills Bar in Boston and be part of a music lineup that transcends the ordinary. Whether you're drawn to the emerging sounds of "Breaking Sound" on Tuesdays or the pulsating beats of Weekend DJs and Live Music from Thursday to Saturday, Bills Bar promises a sensational weekend that will linger in your heart. Come for the music, stay for the experience! Contact us today at (617) 247-1222 for further information.