Experience Hilarious Stand-Up Comedy at Bill's Bar in Boston!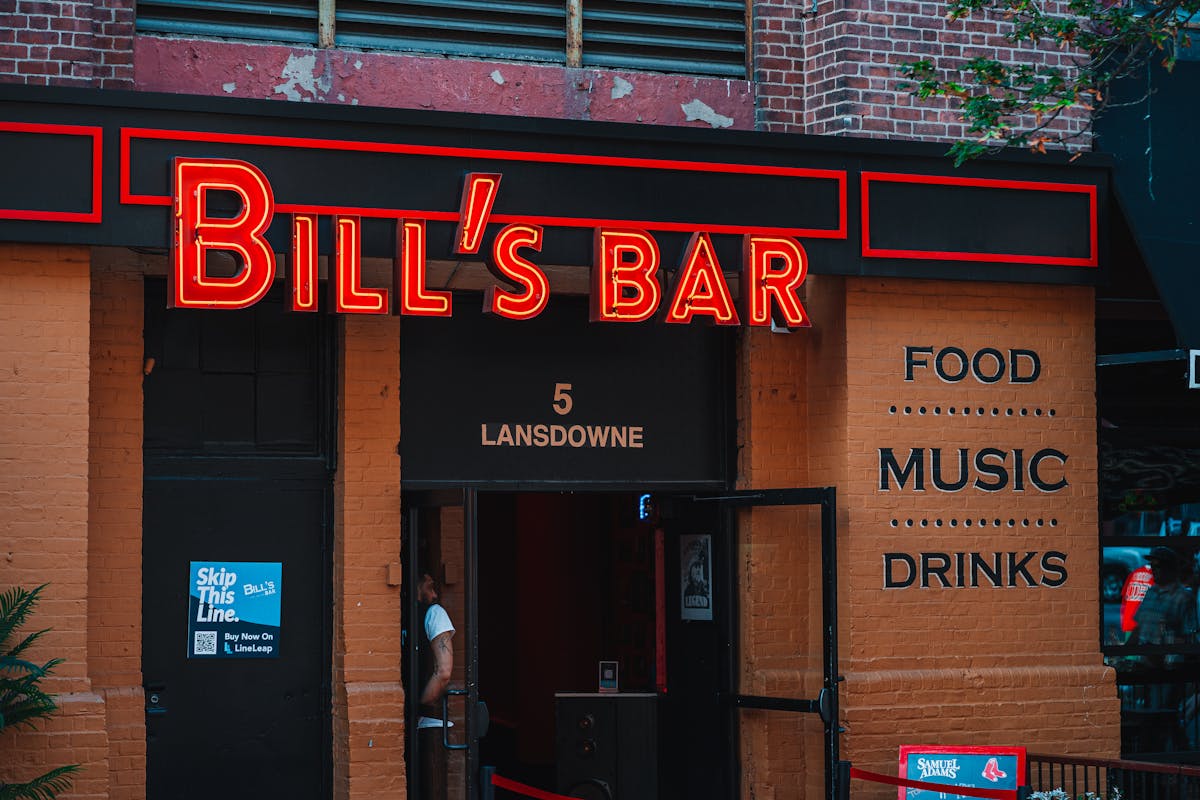 Are you in the mood for a night of laughter? Look no further than Bill's Bar & Lounge! Situated next to the iconic Fenway Park, Bill's Bar is your go-to destination for experiencing the country's funniest stand-up comedians on Wednesdays and Fridays. In this blog post, we'll delve into what makes Bill's Bar & Lounge the ultimate comedy hotspot in Boston. Continue reading to learn more!
Comedy Central Stars and More!
Bill's Bar & Lounge has garnered acclaim, earning the prestigious title of "Critic's Pick" in The Boston Globe. When attending our comedy shows, you'll be treated to performances by top-tier comedians. These stars have graced renowned platforms such as Netflix, Comedy Central, and HBO. It's not just a show, but a journey of entertainment led by the best in the business.
Discover Our Menu for the Show
No comedy night is complete without satisfying your taste buds, and that's where our delicious dinner menu comes into play. At Bill's, enjoy our selection of dishes that perfectly complement the evening's entertainment. For those looking to enhance their dining experience, our bar offers a selection of carefully crafted cocktails and locally brewed beers. Bill's Bar boasts a lively and welcoming ambiance, perfect for a romantic evening, team gatherings, and everything in between.
The Classic Comedic Lineup
Attending shows at Bill's is always an exciting experience, thanks to the ever-changing comedy lineup. With new comedians visiting our bar every week, there's always something fresh and hilarious in store for you. Moreover, surprise guests from the comedy hubs of New York City and Los Angeles are no strangers to our stage. Securing your tickets in advance is crucial, as you never know who might drop in.
Wednesday & Friday Show Details
The doors will open at 6:30 PM. Arrive early to soak in the atmosphere and secure your spot. Then, the show starts at 7:30 PM. This event is 21+. Bill's Bar & Lounge is an adults-only venue. Ticket prices may vary. They'll range anywhere from a free show to $10 (or free for Early Bird RSVPs when the ticket price is $10).
Grab Your Tickets Early
To enjoy our comedy shows to the fullest, it's best to book your tickets in advance. Seats fill quickly, so don't miss out on securing a spot for you and your party. We suggest arriving at least 30 minutes prior to the show's start time to guarantee a table. Please keep in mind that seating is assigned on a first-come, first-served basis, and while a few tickets might be available at the door, they usually only suffice for the standing room only.
Discover Comedy Every Wednesday & Friday at Bill's Bar!
Don't miss out on the comedy shows at Bill's Bar & Lounge on Wednesdays and Fridays. For more information on other comedy events happening in Boston, please click here. You won't want to miss the chance to see some of the funniest stand-up comedians in the country right by Fenway Park. Come join us at Bill's Bar & Lounge for a night of delicious food, refreshing drinks, and non-stop laughter!