Host Your Private Event at a Bar With History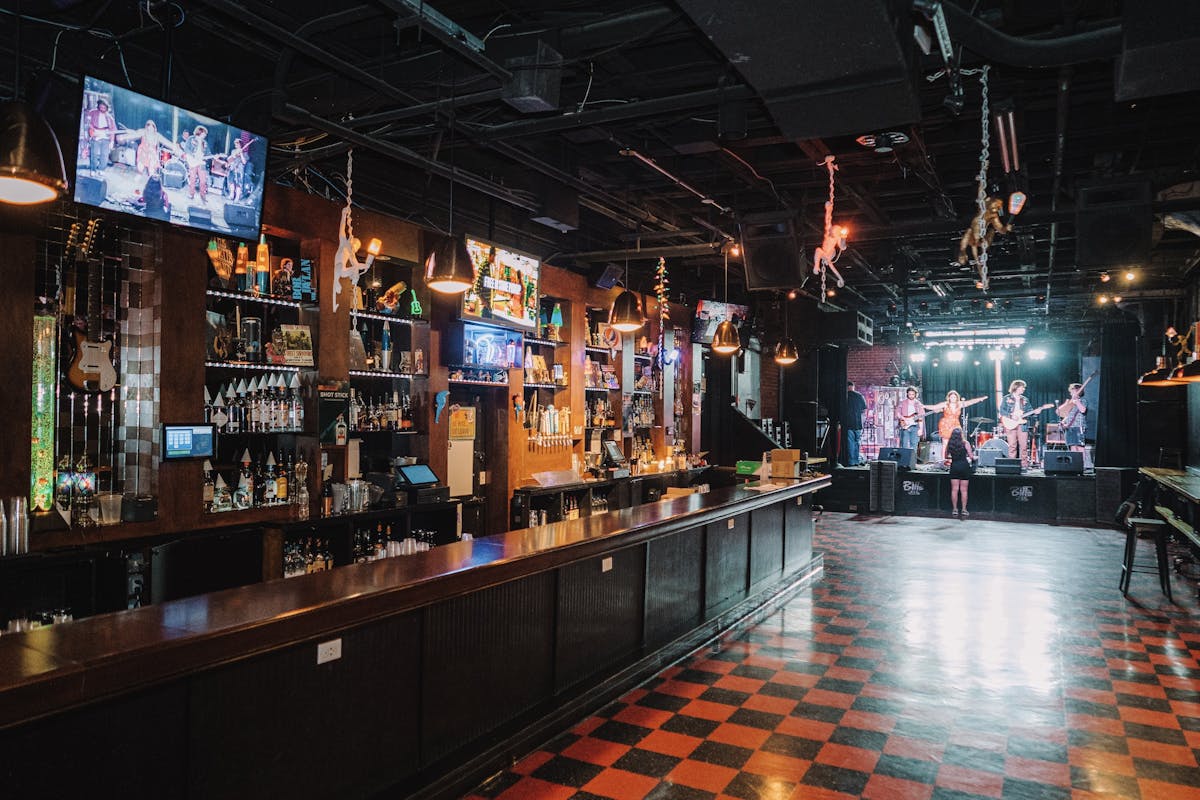 Are you in the market to find a private event venue in the historic Fenway neighborhood of Boston? At Bill's Bar in Fenway, you are not only surrounded by the history of Lansdowne Street, but also the skinny bar boasts a long history itself! The next time you are looking to plan a private event in Boston, look to Bill's Bar for assistance!
The History of Bill's Bar
In an area with so much growth and renovations, Bill's Bar has maintained its original identity among the ever-changing landscape of Boston's famous Lansdowne Street. Inside this iconic, dark event venue, you can drink at their original rock bar and even step on the stage where musical legends such as Nirvana, Guns & Roses, and Aerosmith have tuned their instruments. So why not let loose and book your private event at Bill's iconic Rock & Roll Bar?
Available Event Space
If you're looking for a private event venue in Boston's historic Fenway neighborhood, Bill's Bar is a great option to consider. Not only does it offer a rich history in the area, but it also has an event space with a capacity of 247 guests. Bill's Bar offers a formal buffet for your guests and provides designated staff to cater to your needs. Additionally, the customizable LED lights and surround sound music create a fantastic ambiance for any event you plan. So whether you're planning a corporate event, a private party, or a celebration of any kind, Bill's Bar is the perfect place to host your event. Plan your event at Bill's Bar now and make it an unforgettable experience for everyone involved!
Customizable Event Menus
Were you looking for customizable event menus? We've got you covered! Our appetizers, salads, and entrees are perfect for serving groups of 20-25 people. Planning your menu with Bill's Bar is easy as there are various appetizers for you to choose from to ensure each guest can have an item to accommodate their dietary restrictions! Additionally, the entrees available for your private event include Mac and cheese, Rigatoni Bolognese, Fish and chips, and Roasted Chicken. Let us help you create the perfect menu for your next event.
Book Your Private Event in Fenway at Bill's Bar
Are you searching for a unique and memorable venue to host your private event in Fenway? Look no further than Bill's Bar! Our venue has a rich history and offers a variety of customizable event packages tailored to your specific needs. Our friendly and experienced staff will work with you to create the perfect setting for your special occasion, whether it's a corporate event, birthday party, or wedding reception. With our prime location in the heart of Fenway, your guests will enjoy easy access to public transportation, nearby hotels, and popular local attractions. Plus, our state-of-the-art sound system and lighting will ensure that your event is both visually stunning and acoustically impressive. So why wait? Book your private event at Bill's Bar today! To get started booking your event at Bill's Bar, please fill out our online inquiry form, and our team will reach out as soon as possible.