Join Us for Bad Santa on Saturday, December 10th!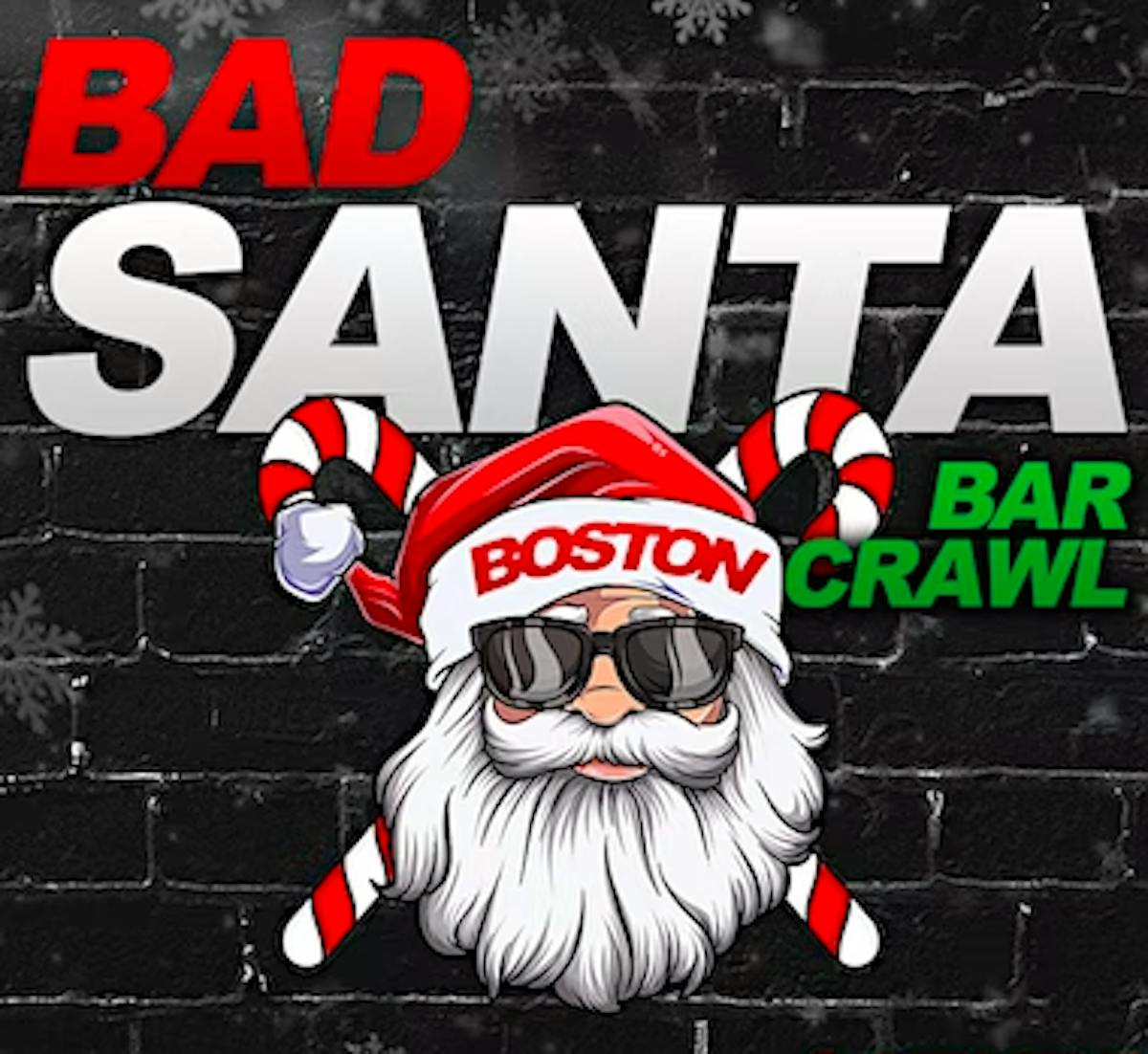 We're back with Boston's Bad Santa Bar Crawl! Join over 5,000 Santa Crawlers this holiday season for a night at some of Boston's most historic bars. This crawl truly has something for everyone, and every ticket purchased will come with a complimentary Santa Hat! Keep reading to learn more about this crawl and what you can expect specifically from Bill's Bar!
Bar Crawling in Boston
This event is exclusive to all participating bars. Our wristbands are required to attend so that you will not have to pay cover fees. Live DJs, as well as live bands, will be playing at designated venues. Most bars will be open from 12 pm to 6 pm. Some bars will remain available for an exclusive after-party until 8 pm or later. Bar Crawls Boston is Boston's original bar crawl. Venues will only be accessible during this crawl. Beware of fake tickets!
Post Bar Crawl Festivities
After attending the Bad Santa Bar Crawl on Saturday, join us later at night for The Pop Disaster! New England's most energetic Pop Rock cover band, The Pop Disaster. Known for their "GLOW" parties, tremendous crowd participation, and live sound mix, you'll get to hear your favorite top 40 Dance, Pop/Rock, 90's Hits thrown into the mix, along with a little bit of the 60s, 70s, 80s, and Country. They will perform at 9 pm, so be sure to get here before then!
Contact Us at Bill's Bar Today
If you're ready to get crawling on Saturday, December 10th, look no further! Secure your Bad Santa Bar Crawl ticket today before it's sold out. You can do so by visiting this website page. If you have any further questions about this event or the Pop Disaster performing later on, fill out a contact form on our website or call at (617) 247-1222. We can't wait to hear from you!