Pride Bar Fest At Bill's Bar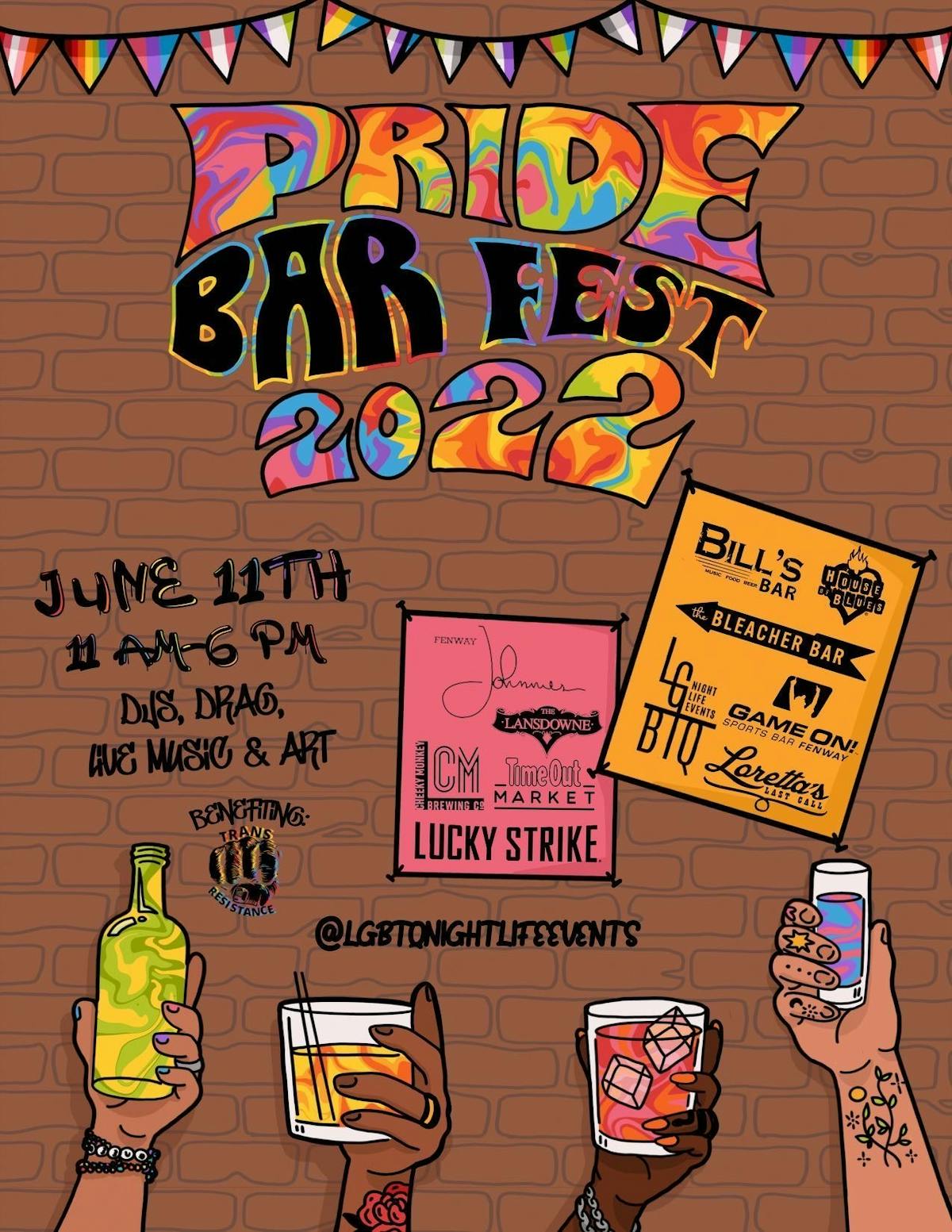 Happy pride month from our team at Bill's Bar in Boston! Boston was a little late to the Pride scene but that has changed for the better in recent years! There is no better way to celebrate pride month than with us Bill's Bar which is why we are proud to announce that we will be participating in Pride Bar Fest 2022! This event will take place on June 11th and start at 11 am and go all throughout the day until 6 pm! This will event will be the talk of the town for the rest of the season, you don't want to miss it! Keep reading to learn more about this epic celebration and get all the event details you need to know!
Pride Fest FAQs
Is this a ticketed event?
Yes! Tickets are required to attend this event. Presale tickets are starting at $25 and tickets at the door are $30. Be sure to buy your tickets as soon as you can to guarantee your spot at Pride Bar Fest! With the purchase of your ticket, you will give a wristband that will give you access to all the venues participating in Pride Fest.
What's on the itinerary?
Ten local Boston bars are participating in this event. There will be DJs, drag performances, live music, and more happening all throughout the day. Feel free to bar hop from location to location so you can have as much fun as possible. If you are specifically interested in attending a Pride Bar Fest event at Bill's Bar you're in luck! There will be a drag show hosted here at 4:00 pm.
Is this a 21+ event?
All venues with the exception of Time Out Market are 21+. All guests under 21 will receive a special wristband that prohibits them from entry at the other locations. Don't be too disappointed, Time Out Market will be bringing on the fun for the under 21 attendees, so you won't miss out on the pride fun.
Are VIP Passes available?
Yes! Vip passes and tables are available for purchase. All VIP ticket and VIP table ticket holders will be allowed to skip the line at every venue!
Do proceeds go to charity?
Yes! A portion of all sales will be donated towards Trans Resistance Mass and the remaining proceeds will go towards opening a new venue!
Pride Bar Fest at Bill's Bar 2022!
What are you waiting for? Time is ticking, get your tickets NOW to secure your spot at Pride Bar Fest this year!! We can't wait to see you there. Be sure to bring friends and be ready to celebrate!