Saddle Up: The Lansdowne Street Country Crawl is Back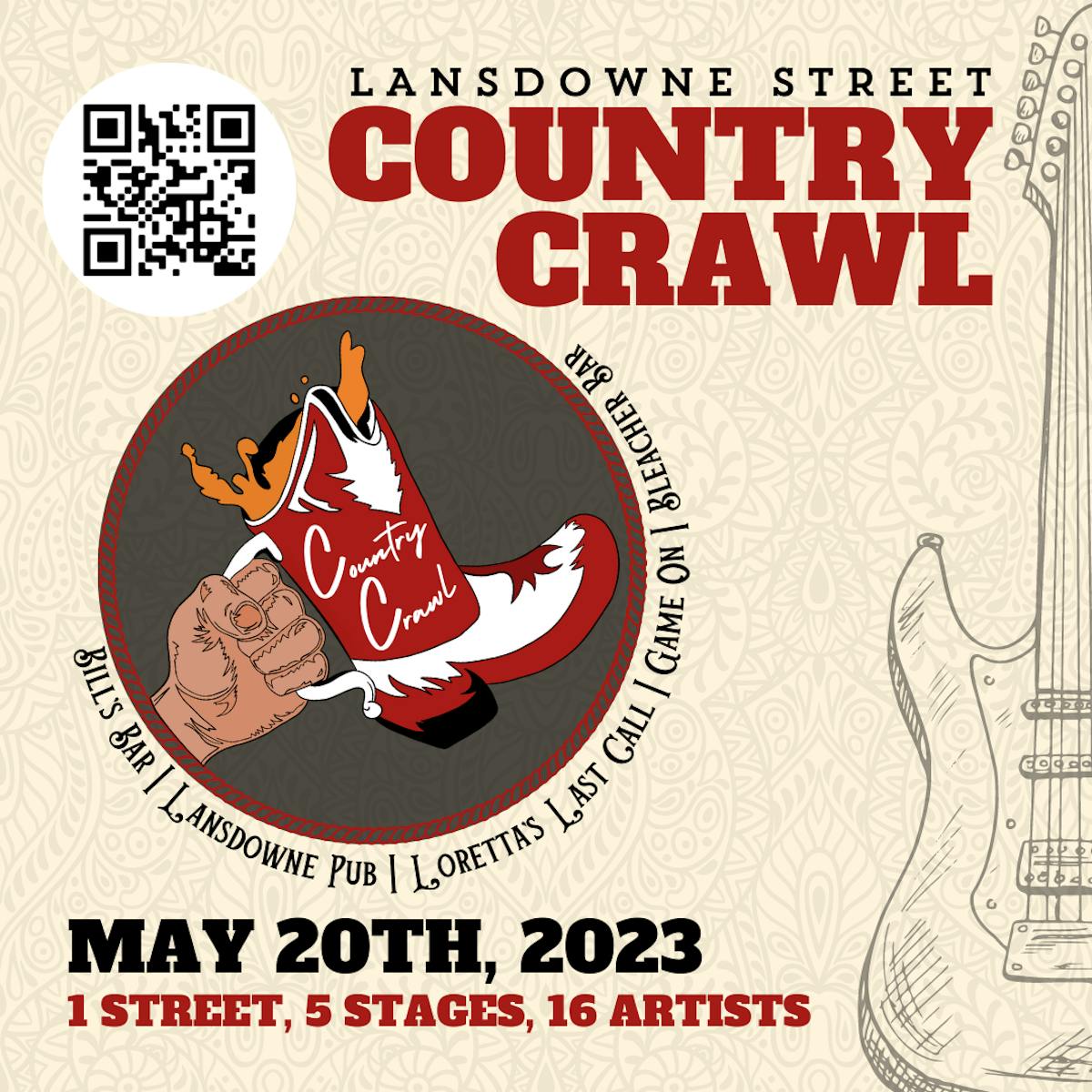 Are you looking to attend Lansdowne Streets' 2nd Annual Country Crawl!? On May 20th, the Lansdowne Street Country Crawl is back and better than ever! Along with Bill's Bar, you can expect to see your other favorite Fenway bars like Lansdowne Pub, Loretta's Last Call, Game On, and Bleacher Bar participating too! Continue reading to learn more about this year's Lansdowne Street Country Crawl.
What To Expect
The Country Crawl will begin at 10 AM on May 20th, and your journey will begin at Game On or the Bleacher Bar, depending on whether you chose general admission or VIP. Some items to remember are that all ticket purchases are final, and there are no refunds.
Country Crawl Performers
The Country Crawl on Lansdowne Street is the place to be for country music enthusiasts! On May 20th, Lansdowne Street will be crawling with Country fans as the event features five stages and sixteen artists who will perform your favorite hit songs and keep you two-stepping all night long.
How to Purchase Your Tickets
If you are looking to purchase tickets for Lansdowne Streets' 2nd Annual County Crawl, here are a few items to keep in mind. The Lansdowne Street Country Crawl features two types of tickets available for purchase. The General Admission tickets are available for those looking to enjoy the music and the atmosphere at all the participating venues! Your GA tickets will be available for pickup at Game On starting at 10 am the day of the event.
For those looking to elevate their Country Crawl experience on Lansdowne Street, VIP tickets are available for purchase, and ticket pickup will be at the Bleacher Bar starting at 10 am. Your VIP ticket will give you exclusive perks such as VIP cocktails, line privileges, and VIP swag! Please note that all ticket sales are final and non-refundable.
Get Your Country On at Bill's Bar
If you are looking to saddle up and get your country on, Lansdowne Streets Country Crawl is the place for you. With sixteen talented performers included on the lineup and five different stages to attend, ensure our calendar is cleared on May 20th! Don't miss out on this Crawl, and purchase your tickets today.