See What Our Customers Have to Say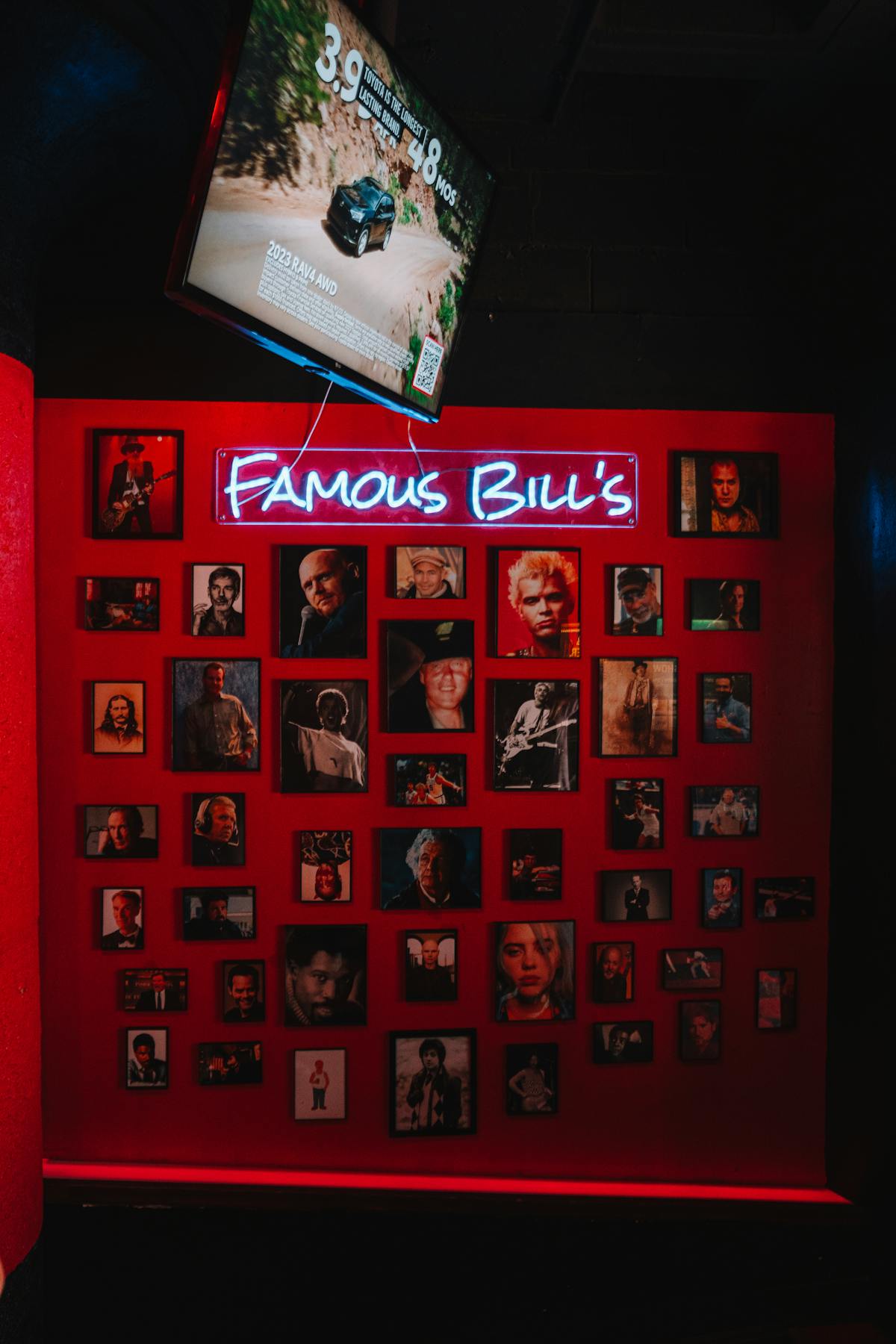 At Bill's Bar, we appreciate our loyal customers and love hearing from them through reviews! Leaving a review for Bill's Bar and businesses, in general, allows our management teams to identify our weaknesses and inform us of what we are doing exceptionally well. If you have visited Bill's Bar in Fenway, consider leaving us a review to help our staff grow and help future customers learn more about what they can expect during their visit!
Importance of Customer Feedback
Bill's Bar can benefit significantly from customer feedback in several ways:
It can help the business to identify areas where they are doing well and areas where they need to improve. This can assist in making necessary changes to improve customer satisfaction and loyalty, ultimately leading to increased revenue and profitability.
Customer feedback can be used to identify new product or service opportunities in high demand.
Analyzing customer feedback can help Bill's Bar to stay ahead of its competition by providing insights into what customers value most and what they are looking for in a bar experience.
Overall, customer feedback is a valuable tool that can help Bill's Bar to improve and grow continuously.
Recent Customer Testimonials
"Great first time here despite being in Boston for 30+ years. Dub Apocalypse killed it as always. Door staff nice, bar crew on point. Space is nice and room to sit AND dance! Will be back for sure"
Calvin M
"The staff was amazing and this is the best place to get cheap drinks, even when the Sox are playing! 10/10 would recommend! I heard Bill Clinton drank here too!"
Devon A
"Went here on a weeknight to watch some bands as I was staying nearby. Felt comfortable drinking as a lone woman. Great bartender."
Victoria M
"Great comedy show, just what we were looking for! Get there a little early if you can to make sure you get good seats."
Peter T
How to Leave Bill's Bar a Review
Are you looking to leave a review for Bill's Bar? Luckily, there are a few methods you can use.
1. Google Reviews: If you search for Bill's Bar on Google, you should be able to see a box on the right-hand side of the page with details about the Bar. Below the address and phone number, you should see a section for reviews. Click on "Write a review," and you'll be prompted to rate Bill's Bar out of five stars and provide a written review. Click here to leave a Google Review.
2. Yelp: You can also leave a review for Bill's Bar on Yelp. Go to the Yelp website or app, search for Bill's Bar, and click on the "Write a Review" button. You'll be asked to sign in or create an account if you don't already have one. After that, you can rate Bill's Bar and write a review.
3. Social Media: Bill's Bar may have a social media presence, such as a Facebook page. You can leave a review on these platforms by finding the Bar's page and looking for a "Reviews" or "Recommendations" section.
We look forward to hearing your feedback about your latest visit to Bill's Bar! Please remember to be honest and respectful in your review and provide constructive feedback to help Bill's Bar improve its services.