The Best Summer Drinks to Try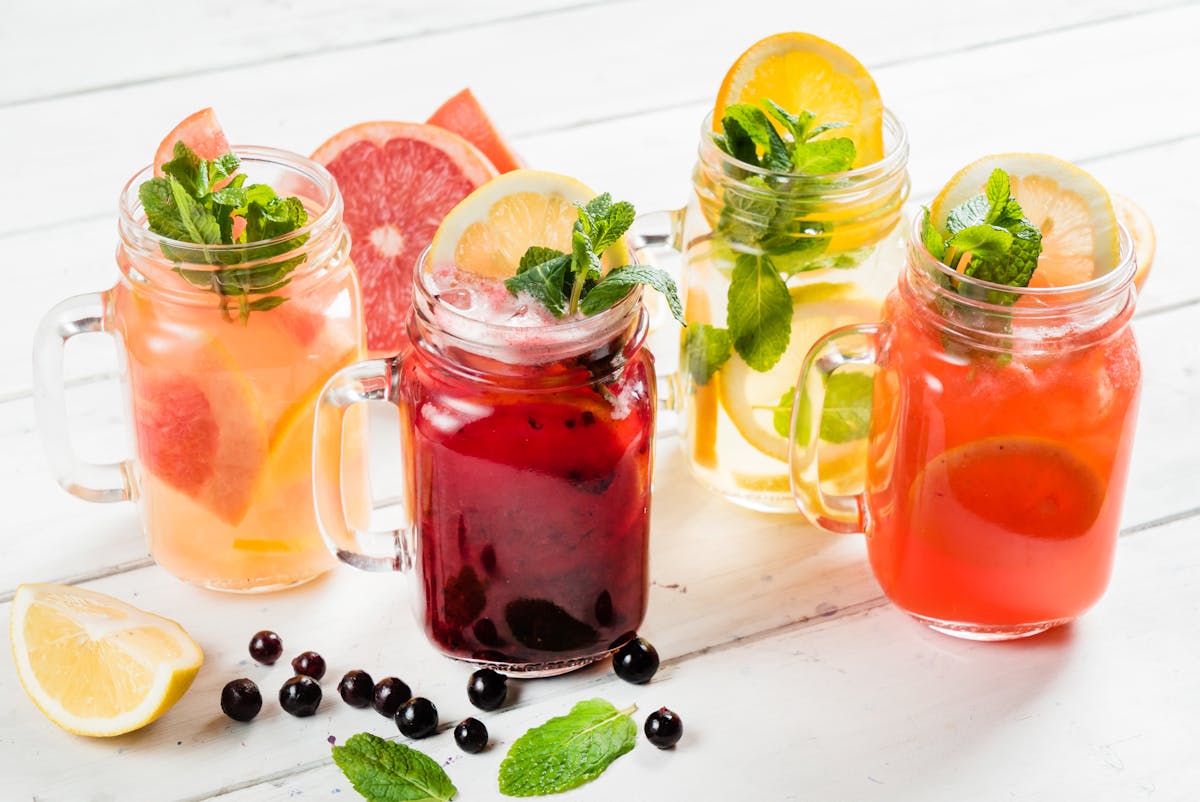 Summers call for cocktails and iced summer drinks to re energize and rehydrate. If there's something that can refresh your body and soul in the scorching heat of summer, it's none other than iced punch, coffee, or slushies.
You can make summer drinks using seasonal or exotic fruits, herbs, ice, and a mixture of juices and sodas. They are a specialty for the hotter months and are crucial to beat the summer heat. Don't worry; you won't be limited to simple fruit punch. You can choose from a wide variety of iced summers, depending on your mood and taste.
You'll find these mixed with bright berries, juicy watermelon, and sweet peaches combined with sodas and mint or slices of lemon and oranges. Here is a list of the best summer drinks to try.
Classic Margarita
This is a simple drink that offers a crazy blend of flavors. To make it, you just need 3 ingredients: orange liqueur, freshly squeezed lime juice, and high-quality tequila. Just mix them, add ice, and enjoy a classic margarita.
Classic Mojito
Mojitos offer a mixture of sugary, citrusy, and minty flavors. You need sugar, mint leaves, lime juice, club soda, and rum to prepare one. Add sugar, mint, and lime juice, followed by rum and club soda. Mix it well and drink it iced cold; it tastes just like a vacation in Cuba.
Pina Colada
A pina colada is a popular summer drink made from coconut cream or coconut milk, mixed with pineapple juice and rum. You can either shake it or blend it nicely with ice. The drink will give a burst of tropical flavors – just what your taste buds need during the summer.
Watermelon Martini
Watermelon martini is a great choice when you're lounging at a pool party. You'll find that there are countless variations to it, but it mostly contains 4 simple ingredients: watermelon, vodka, lime juice, and mint. On top of that, you can add some extra syrup if you want. This drink is a fruity treat to help you beat the scorching summer heat.
Bay Breeze Cocktail
Bay breeze cocktail is a cranberry vodka juice, and it's been a summer staple for half a century. It is a mixture of pineapple juice, cranberry juice, and vodka. Garnished with lime wheels, it will give your taste buds a treat to remember.
Mango Margarita
Mangos perfectly summarize the best parts of a tropical flavor – the bright yellow color, the rich flavor, and the unforgettable aroma. So if you enjoy mangoes, you'll definitely enjoy this one. You can prepare this frosty drink from frozen mangoes, ice, tequila, and a bit of sugar. Blend the ingredients nicely to enjoy a tropical-flavored slushie this summer.
Contact Bill's Bar Today
All these summer drinks are worth trying, and since they only contain a handful of ingredients, you can prepare them yourself as well. But if you're looking to try some of the best summer drinks, visit us at Bill's Bar today. Fill out a contact form online to get started. We hope to hear from you soon!