What is the Atmosphere of Bill's Bar?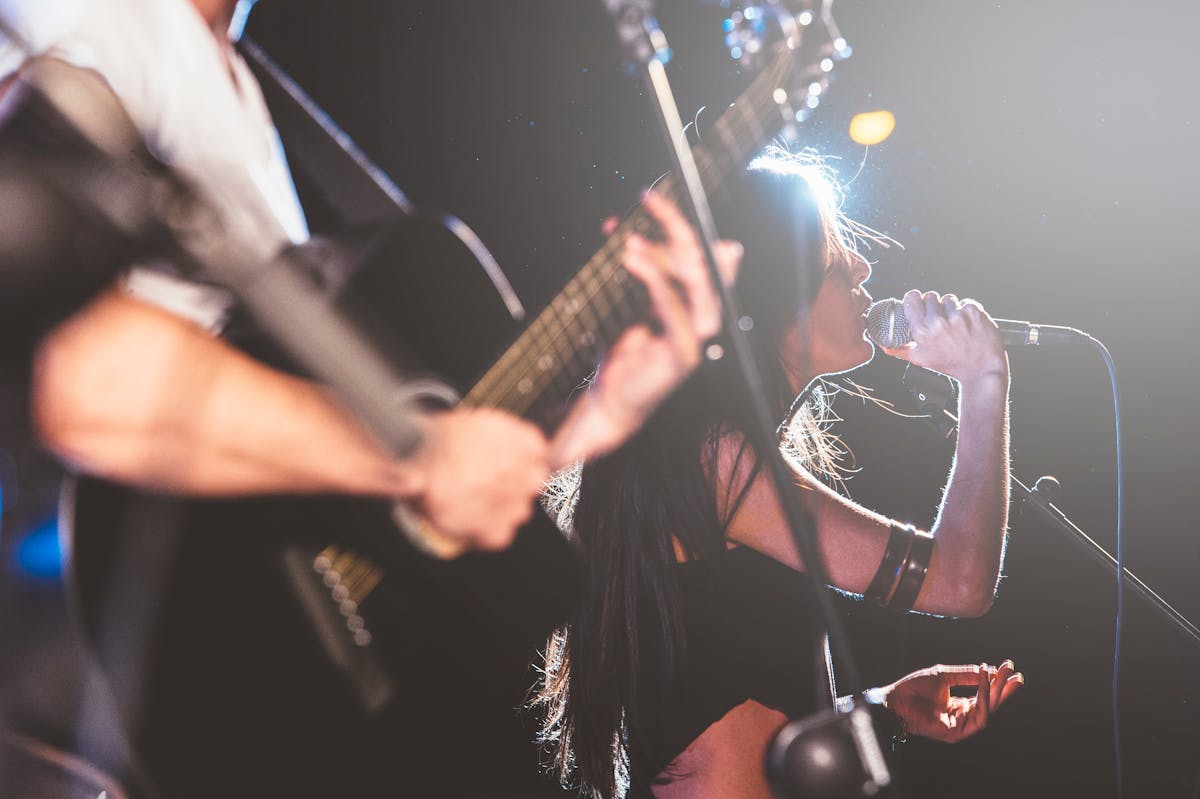 When you enter Bill's Bar in Fenway, you immediately feel a sense of community and alliance as you might arrive for a show of your favorite local artist, dinner with your family, or even a big night out on the town! Bill's Bar is highly versatile, as there is always an event being held when you step through the doors. From music and food to beer, Bill's Bar has your back when you need a good time. Visit us on Lansdowne St in Fenway and experience our atmosphere for yourself! Continue reading to see the highlights of our atmosphere.
Live Entertainment
Located on the famous Lansdowne St of Fenway, Bill's Bar offers a lot, with live music events weekly and comedy shows for Fenway to enjoy and keep you entertained. Count on us to provide you with comedy shows every Wednesday and Friday. Our comedy shows feature some of your favorite comedians you may have seen on Netflix, HBO, and Comedy Central! Along with getting some good laughs, make sure you check out which up-and-coming local artists perform each week at Bill's Bar. We look forward to seeing you soon and providing the entertainment you crave!
Menus
At Bill's Bar, we offer the best comfort food in Fenway and delicious hand-crafted cocktails to buckets for a group to share! Whether you are looking to sit down and enjoy a meal with your family or grab a quick bite to eat before a game at the ballpark, Bill's Bar is prepared with a well-thought-out menu to accommodate your needs.
Food
Upon being seated at Bill's Bar, you will be greeted by our courteous staff and a menu that may feel daunting. With many options, we'll break it down with our favorites! Starting with appetizers, order your table the yuca poutine. This modern twist on regular fries is topped with cheese curds, chorizo, and queso. This dish is unique as it is made with fried yuca instead of potatoes and continues to be a fan favorite. As for our mains, we suggest a classic sandwich such as our crispy haddock, which features a fresh beer battered haddock, coleslaw, and tartar sauce on a brioche potato bun. With many menu items to highlight, we'll leave you with the full menu to choose from.
Beverages
From drafts to cocktails, Bill's Bar has everything you desire during dinner or a night out. With drafts from our local favorites such as the Sam Adams seasonal, Cisco's Grey Lady Belgian White, and Whalers Pale Ale. As for hand-crafted cocktails, Bill's Bar has cocktails featuring the following liquors: Truly Wild Berry Vodka, Gin, Pink Whitney Vodka, Ghost Tequila, Jim Beam, and Irish Whiskey. View our drink menu to see what is added to these liquors and make our signature cocktails! Stop by Bill's Bar today and find your new go-to cocktail!
Visit Bill's Bar
For more information about Bill's Bar Atmosphere, stop and see it yourself! Visit our location today or contact us at (617) 247-1222.