What Our "Irish Bangers & Eggs" is All About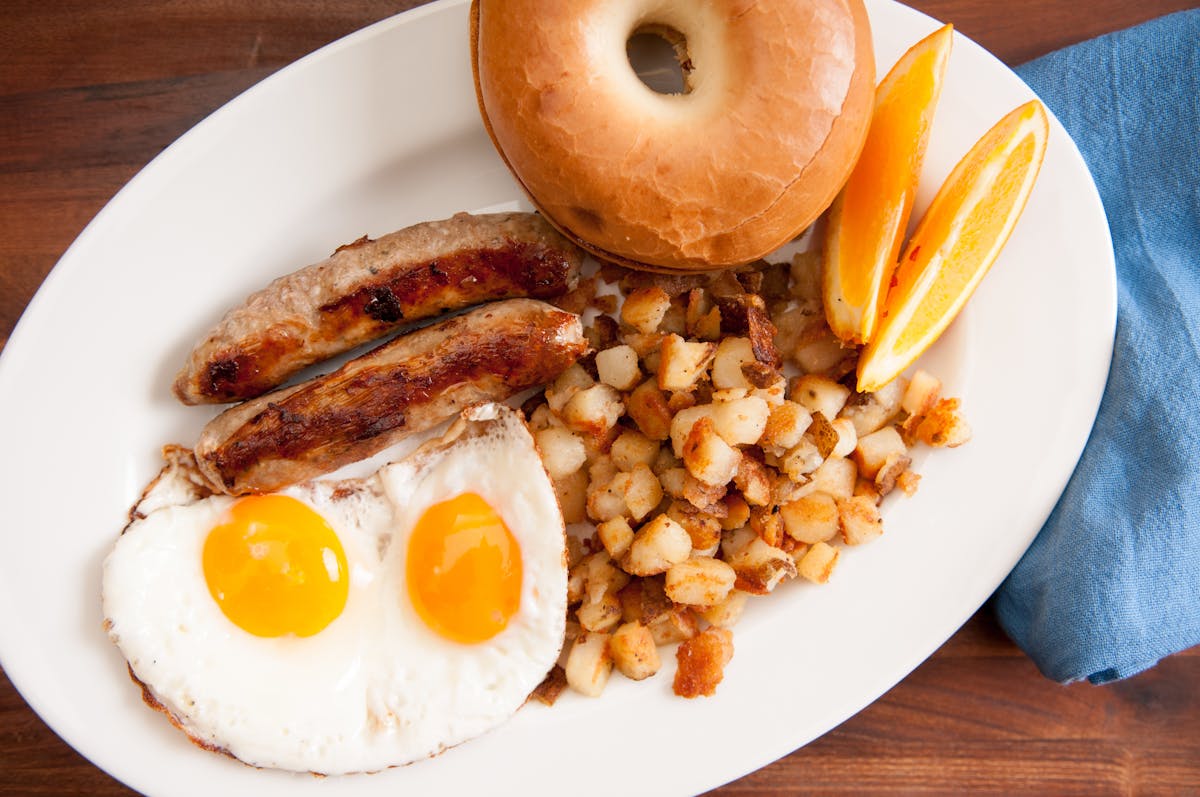 The term bangers originated during World War 1 when meat shortages resulted in sausages. With meat shortages, the casing was filled with more water which would cause a bang or pop when cooking. The name stuck, even though you don't have to worry about your bangers being cheaply made these days. Today, you can find this local dish at many Irish pubs.
Breakfast at Bill's Bar
With so many options to choose from, how do you decide what to eat for breakfast at Bill's Bar? Located just 3 minutes from Fenway, start your day off right with a hearty Irish breakfast. From benedicts to sweets, the whole party will love the menu. Our Irish menu items include our Irish bangers and eggs and corned beef hash scramble that comes with our homemade corned beef hash and three scrambled eggs. From savory to sweet, we have a delicious selection of sweet breakfast items like our white chocolate crepes and chocolate toffee french toast. Don't forget to start your day off right with a prosecco-topped cocktail such as our William Tell or Country Time lemonade.
What is an Irish Banger?
Banger is a centuries-old traditional Irish recipe. They consist of lean and fat pork tossed with spices and herbs, which is encased to make a sausage. A banger is delicious with an herbal and peppery taste.
When an Irish Banger and Egg is Served
An Irish banger and egg are usually served at breakfast but, sometimes replace lunch. This big and hearty breakfast is not one to forget. When cooked properly, this banger is crispy and tight on the outside, while the inside is juicy, soft, and very flavorful. Ask for your eggs any way you want them, as these bangers do the plate justice. Looking for a little extra flavor, go for an Irish scrambler. Contrary to popular belief, the Irish drink more tea than the English, making it a staple piece to this breakfast for a beverage that pairs well with orange juice or tea.
Try Our Bangers at Bill's Bar
We hope to see you soon at Bill's Bar and treat your taste buds with our delicious Irish Bangers and eggs. Skip the cooking, and we have a lot of game-day favorites on our menu that will be sure to please the red sox fans in your life. Visit us at Bill's Bar today to indulge in our famous Irish bangers and eggs! Please fill out a contact form for more information or call us at 617.247.1222. We look forward to hearing from you soon!