Where to Mix & Mingle in Fenway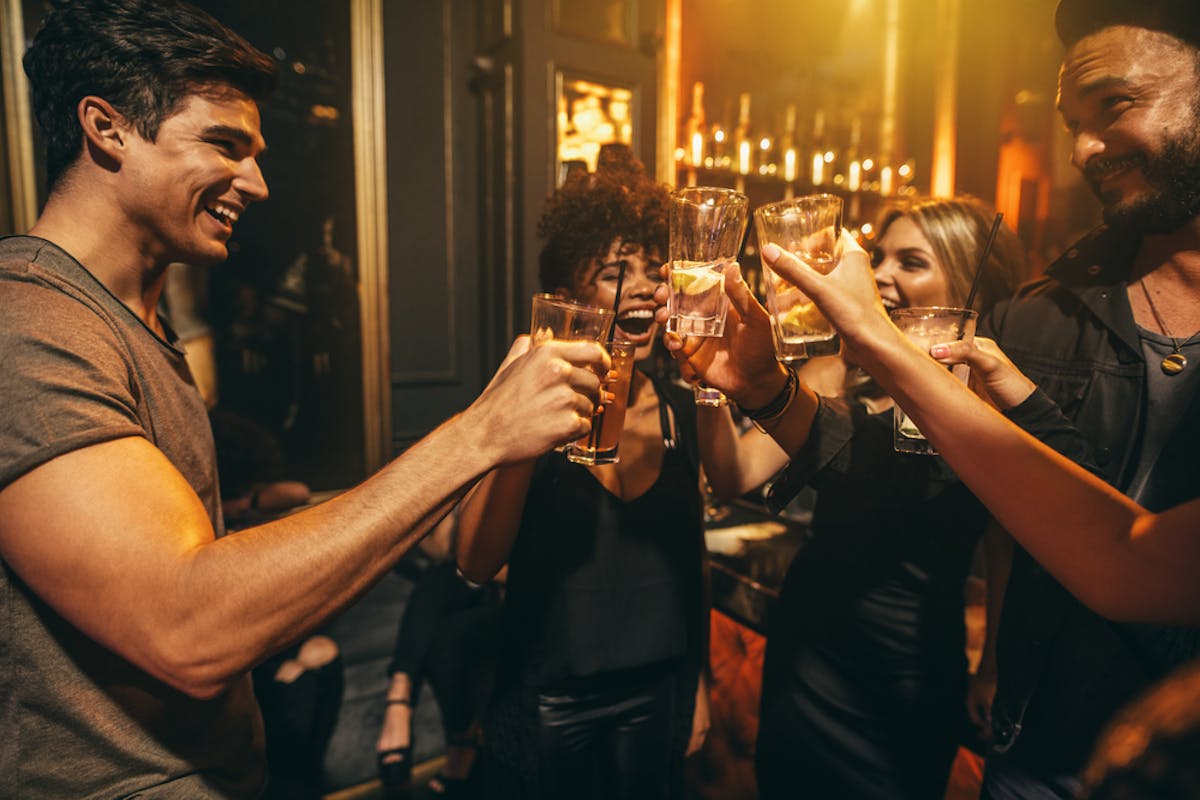 The Fenway neighborhood is one of Boston's most vibrant and exciting areas. Lansdowne Street is known for attracting a young and fun crowd any time of the year due to the wide range of nightlife options available. This crowd is what makes Bill's Bar the perfect destination to mix and mingle with like-minded individuals looking to enjoy their night out in Fenway and embrace the Boston culture. Here are a few things you can do at Bill's Bar to make new friends, hang out with your current friends, or ease the nerves of a first date!
Dive Into Our Menus
At Bill's Bar, you can enjoy tantalizing bar bites every evening from 4-9pm and mouth-watering craft cocktails and brews. Navigating the food menu is easy, broken down into small plates, sandwiches, salads, and entrees. You can count on our culinary team to have crafted this menu to pair perfectly with your drinks. After browsing our food menu, dive into our list of craft cocktails loaded with your favorite classics to specialty cocktails exclusively found at Bill's Bar!
Enjoy Late Night Entertainment
Finding the perfect setting to mix and mingle in Fenway often starts with finding live music and entertainment your entire group can enjoy. Luckily, Bill's Bar features live bands and DJs every night to exceed your expectations and lay the foundation for a night of long-lasting memories. To ensure your group will enjoy the headliner of your night out, feel free to check out the Music & Events page that lists the monthly entertainment and happenings.
Host a Private Event
When you envision hosting a private event, you often imagine buying out the entire venue. However, at Bill's Bar, you can enjoy this long, skinny bar without doing so! Whether you wish to host a themed party to celebrate your friend group or a recent birthday or let loose after a sporting event, Bill's Bar can assist you in accomplishing just that! If you want more information about hosting a private event at Bill's Bar, contact our event sales manager Katie Briskie, at kbriskie@bostonsbestevents.com.
Send Off Summer at Bill's Bar
Whether you plan to catch up with old friends, make new ones, or plan and host your own icebreaker for the community, contact Bill's Bar today! Additionally, follow us on Instagram and Facebook to stay in the loop about our upcoming events and live performances! Please fill out an online inquiry form or stop in for additional information. We look forward to seeing you soon!